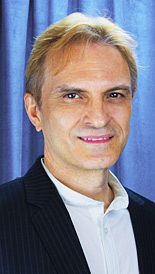 Ray Cologon, PhD.
Director of Development



FileMaker Pro Custom Development Services
NightWing Enterprises offers an expert team of specialists providing freelance services centered around FileMaker Pro custom development, FileMaker Pro consulting, FileMaker training, FileMaker support and FileMaker developer services. NightWing Enterprises is led by Ray Cologon, PhD., from headquarters in Melbourne Australia, and with a regional office in Perth.



Cologon is himself multi-skilled with a background in the arts, education, administration, software engineering and consulting. His no-fuss approach, hands-on professionalism and leadership is behind everything that NightWing Enterprises delivers. The philosophy that underpins NightWing is one striving to go beyond the ordinary - to integrate art and technology.



NightWing Enterprises is a Platinum member of the FileMaker Business Alliance. Our expert support includes specialist design, custom development and developer services utilizing FileMaker Pro, the database development tool of choice for its flexibility, scalability and graphical sophistication. Members of our team have been developing with FileMaker Pro for more than a decade, and are internationally recognized experts in the production of cross-platform client server solutions and self-contained applications.



NightWing Enterprises provides consulting, custom FileMaker solutions and developer support services to clients in Europe, Asia, Australia and the US. Many of our clients are themselves FileMaker Pro developers, who seek support for advanced requirements and complex projects. We could add a great deal to your project - art, imagination and expertise - contact us to discuss your requirements!


...Download our one-page .pdf introductory flyer (76k). >>>